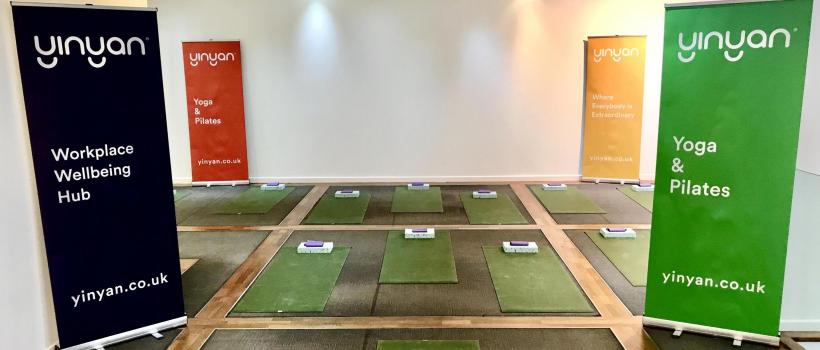 Yoga & Pilates at 34-35 Savile Row – CLOSED
Our pop up workplace wellbeing hub in 34-35 Savile Row has now closed, we have vacated and our classes are no longer taking place on site.
Everyone is welcome to join us online at our live & interactive Lockdown classes, click here for full details or click on a class below for more info:
CLASSES NO LONGER TAKING PLACE AT 34-35 SAVILE ROW:
Mondays @ 12.05pm (45m) Pilates with Vanessa Michelion
Maximise your lunch hour and develop your core power if you want to improve your strength, alignment & function. Options will be given so you can challenge yourself if you like, but we always encourage you to find the level that is right for you. This mat based pilates class draws on Vanessa's skills as a yoga & dance teacher and is sure to get your week off to a winning start!
Tuesdays @ 12.10pm (45m) Pilates with Jill Everett
This mat-based class is the perfect place to get back to basics with your body. Clear instructions, demonstrations & hands on adjustments will give you the knowledge, power & flexibility you need to become the best possible version of you. Whether you've been practising for years or are new on the mat, Jill (who is also an author, yoga teacher & personal trainer) will help you feel fantastic from head to toe!
Wednesdays @ 12.15pm (45m) Yoga with Elina Kivikoski
Energise your day with this class that is perfect for all levels – yoga is not a competition and Elina is an expert in helping you to help yourself; discover whatever feels right for you as you explore & expand your capabilities. After a short warm up you'll be guided through a series of postures that stretch & strengthen the whole body, then leave feeling refreshed after a short relaxation to finish. It's basically magic – you've got to try it to believe it!
Thursdays @ 12.30pm (45m) Core Power Yoga with Joy Bartoli
Combining the best of yoga & pilates this class is about finding the balance of strength, mobility & flexibility that is right for you. We are all different and Joy's clear, calm & relaxed teaching will give you a sense of health & wellness that comes from connecting your movement with your breath & connecting your mind with your body. Options will be provided for all levels, and as always if you have an issue/injury discuss it with your teacher before class so we can help you to help yourself!
Bring your own mat or reserve one of our mats (100% natural by ecoYoga) just email [email protected] – or turn up on time and join as long as there is space. The door will be locked when class starts & if you are late someone else may have taken your place/you will only be able to join if the teacher permits it.
Wear clothes you can move comfortably in & bring a bottle of water. Classes are donation based (suggested £2 per class) with ALL proceeds to the charity The Soup Kitchen.
PLEASE arrive one time, if you are a beginner and/or have a medical condition/injury to discuss with your teacher arrive 5-10 minutes before class – THIS IS IMPORTANT SO WE CAN LOOK AFTER YOUR HEALTH. Group classes are not suitable for everybody – some conditions require specialist modifications, understanding & training – for example these classes are not suitable if you are pregnant. You MUST discuss any medical condition, illness and/or injury with us & your teacher prior to class – contact us /email [email protected] in confidence.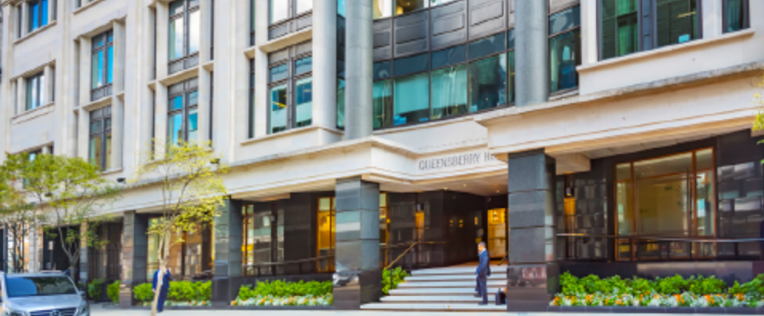 YOGA – You don't need to be flexible to do yoga – saying you're not flexible enough to do yoga is just like saying you're too smelly for a shower! We're sure you smell lovely by the way – and it's good to know that our classes are not too hot & sweaty so you'll be fine going back to work afterwards. Incredibly beneficial for your body & mind, our yoga classes usually include breathing exercises, mindfulness and/or meditation but we do NOT include any religious elements in our yoga classes.
PILATES – use controlled movements & breath awareness to develop a strong core, good posture & spinal alignment. You'll be encouraged to work as hard or as gently as is appropriate for you – regardless of your current fitness level you will see improvement! Excellent to tone your tummy & avoid/manage back pain as it develops a strong & functional support system around your spine.
About YinYan
YinYan means an introduction and we pride ourselves on being beginner-friendly – that's because beginners have got the most to gain…we do classes for real people and real people are not perfect!
How much better will you feel after class?