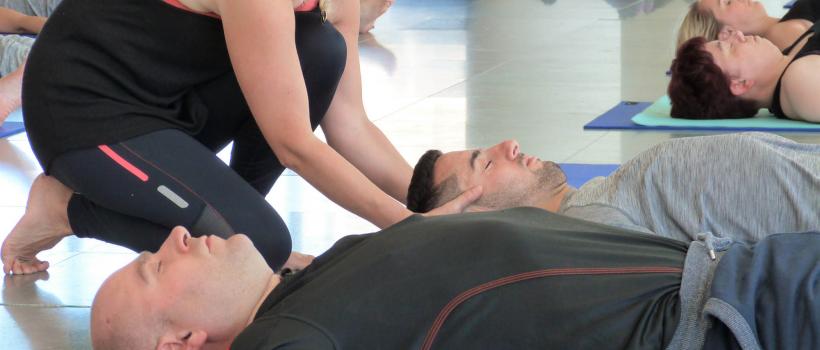 YinYan is for normal people, just like you, to be happier and healthier – tone up and feel good as you improve your mental & physical health. Come to our classes & workshops (beginners welcome) and enjoy a friendly welcome in an all-inclusive environment. Yoga, Pilates, Mindfulness & Meditation, Ukuleles, Workshops & more!
YinYan was founded in 2015 by Robin Ellis, a Chartered Surveyor & Yoga/Meditation Teacher who discovered these things when dealing with chronic back pain & depression – finding that these 'alternative' therapies were more effective than the 'usual' traditional treatments (painkillers, anti-depressants, physiotherapy & surgery). This is how YinYan was born and today our passionate and friendly mind & body professionals are dedicated to helping everybody feel, and be, better – including you!
We work with commercial landlords & employers who improve their bottom line by putting under-utilised spaces in amazing buildings to good use with our convenient yoga & pilates classes.