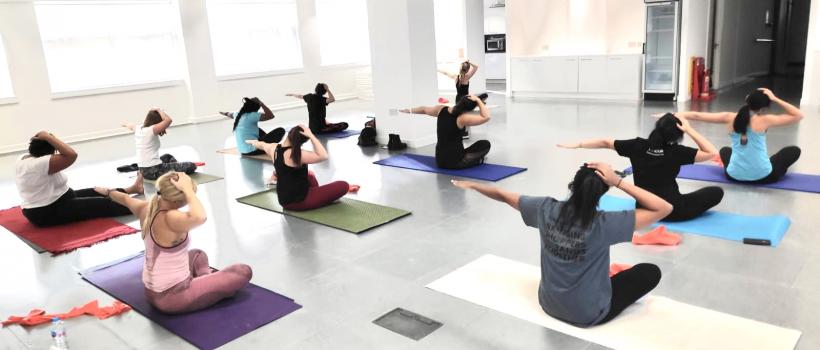 Free dance-cardio, pilates, seasonal crafts & make-a-gift sessions – plus watch free massages & stress-busting workshop coming soon!
YinYan's mission is to give you the opportunity to improve your health & happiness at work. If you work in Metro you're invited to join us and feel great at work with our friendly & welcoming free/donation-based classes:
DANCE-CARDIO – Tuesdays (12.10-12.40pm) between now & Christmas join Jessica Manu on the 5th floor at Metro for a fun-filled 30 minute workout to de-stress & energise your day. After a warm up Jess will guide you through moves that are going to help you 'sleigh' the competition on the dance floor at your Christmas party! Expect a mix of upbeat music and energetic choreography that will leave you feeling confident & accomplished, suitable for all levels – wear clothing you can move in & trainers! More info & book here (via Eventbrite) or just turn up on the 5th floor.
PILATES – Wednesdays (12.15 to 1.00pm) challenge your core & tone your tummy with our fabulous teacher, Laura Pearce, in the 4th floor (east). Stretch & strengthen your whole body with guided movements in synch with your breath to tone your tummy & fire up your core muscles. Expect to improve your posture, alignment, balance, concentration & mood. Learn more & reserve your mat here – or just turn up.
MAKE YOUR OWN SEASONAL HANGING WREATH – Thursday 7th Dec (12.30-1.30pm) – create your very own festive hanging wreath and let your creativity flow-ho-ho as you design a beautiful wreath to adorn your home. All materials & instructions provided by the good people from Hammersmith Community Gardens Association, just bring yourself – it's free & only open to people working in Metro more info & book here or just turn up in reception and join (if there's space!)
MAKE YOUR OWN SEASONAL CENTRE-PIECE – Thursday 14th Dec (12.30-1.30pm) – this time you can create your own unique table centre-piece with candle, perfect for lighting up your Christmas! With all materials and help from Hammersmith Community Gardens Association everyone will take home their very own sustainable & unique creation – it's free & only open to people working in Metro – more info & book here or just turn up in reception and join (if there's space!)
MAKE YOUR OWN BATH BALLS – Thursday 21st Dec (12.30-1.30pm) – create your own personalised bath balls, these make perfect gifts or an ideal treat for yourself…you know you're worth it! This session includes all materials & instructions, it's free & only open to people working in Metro – more info & book here or just turn up in reception and join (if there's space!)
Plus coming up:

Day of free 15 minute chair massages – date & times TBC…watch this space!
Stress-busting Breath-work Session – date & time TBC…watch this space!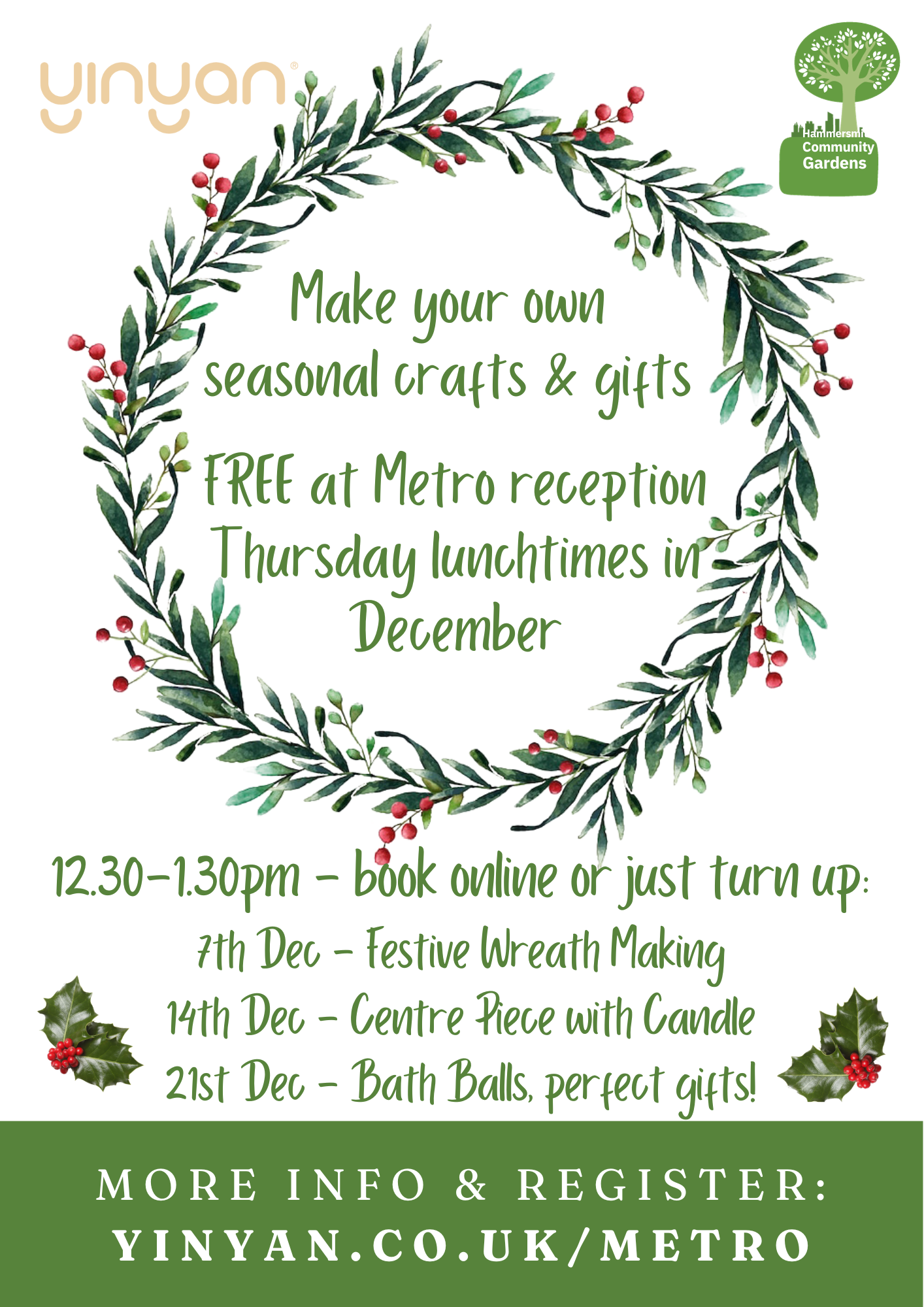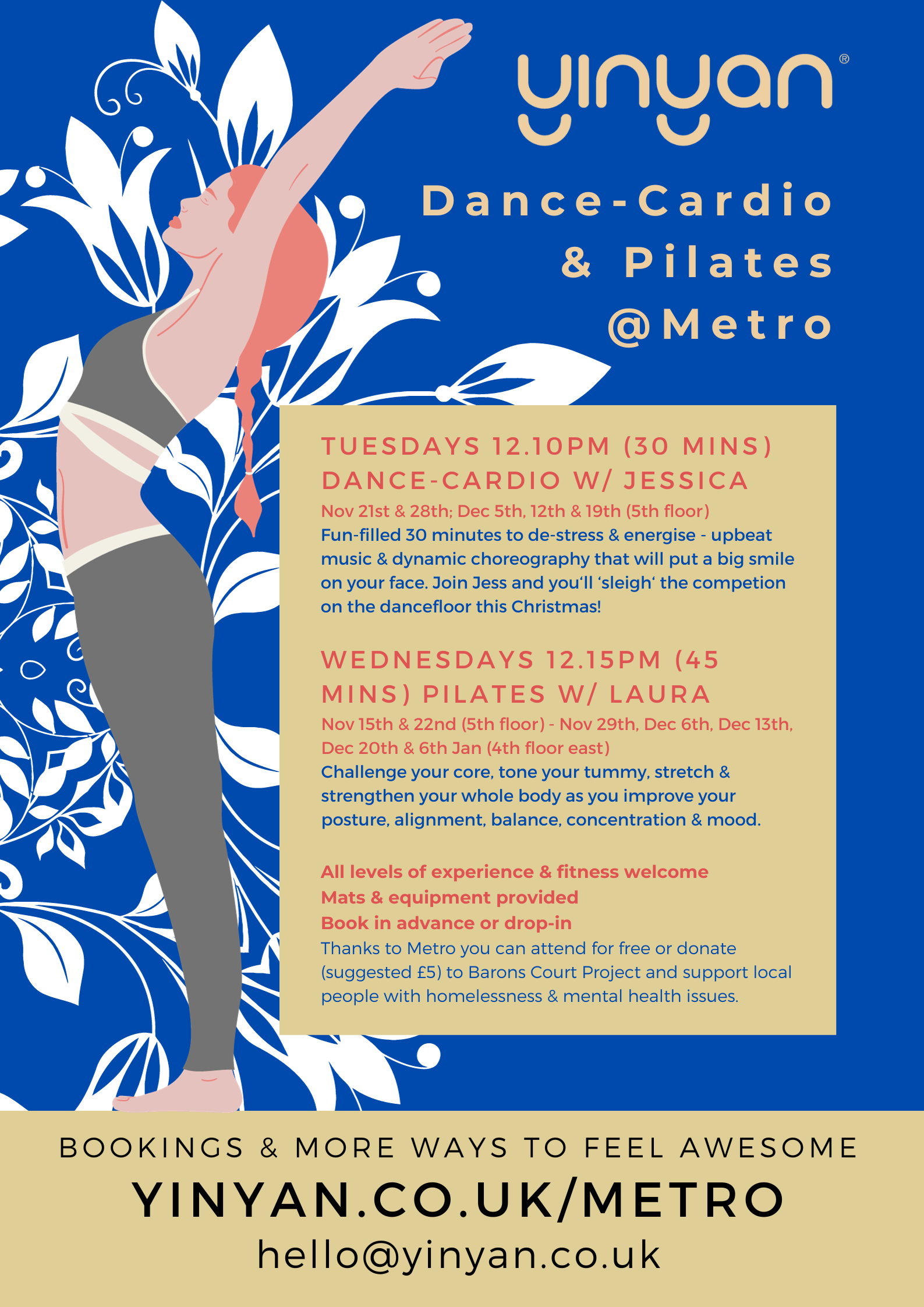 LIVE ONLINE – our virtual classes are live with friendly & dedicated teachers, sometimes you can't get to a class in person but we're still here to help you feel good – more below!
INCLUSIVE – all our classes are open to all, whether it's Yoga, Music or Art, you do not need any experience to join and feel the benefits for yourself.
BEGINNERS & MEDICAL CONDITIONS – our classes are for all levels. Always let us/your teacher know of any injuries/medical conditions so we can keep you safe! If you have pain/stiffness you have a lot to gain but use caution and seek advice from your GP. Our Yoga & Pilates classes are not suitable if you are pregnant.
FINANCES – we are a not-for-profit Community Interest Company and 100% of our profits go towards helping as many people as possible to improve their health & happiness as much as possible. Attendance at our classes is donation based (suggested £5 per session) and every penny we collect will be donated to Barons Court Project – we are proud to work with the local community to support this wonderful charity's inclusive & holistic approach to supporting people with housing & mental health issues. Learn more here on our blog.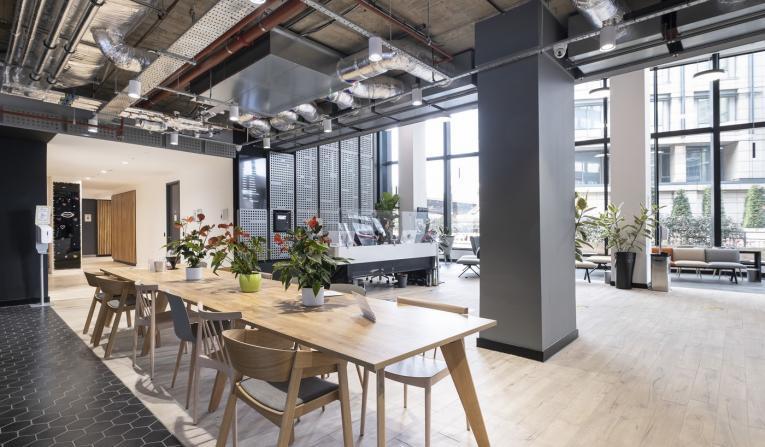 Register & Book
If you work in Metro you can book your place on any of our online classes using the the sign up buttons on the schedule below – or email [email protected] or contact us here. If you don't work in Metro then please do not book as you will be unable to access the classes. To book our online classes (anything with "LIVE ONLINE" in the class title on the schedule) follow these instructions:
Visit https://www.yinyan.co.uk/yinyan-login/ and "Create Profile"
Email 

[email protected]

 with your name & email (the one you used to create your account) & confirm what business you work for in Metro…we'll finish setting up your account then you can book any of our online classes for free.
Online Classes
Bookings close 30 minutes before the class starts. Your teacher will text you a link / Zoom Meeting ID & password before class, then go to www.zoom.us/join and say hello – bonus if you have a Zoom account/download the app but you don't need to pay anything. It's live & interactive so you can see & hear the teacher – and talk back.
– Find a space you can practice & roll out your yoga mat, blanket or rug – it's useful to have a block or cushions handy (beginners & anybody who has had back/knee problems should sit on these for seated postures).
– Balance your laptop, tablet, phone or TV where you can see it – it's really useful for the teacher to be able to see you during class but everybody else can see you too so you can switch your camera off if you like.
– When you join the class on Zoom we recommend that you "pin" or highlight the teachers' screen so you can see them clearly as they demonstrate through the class.
– Feel free to set up your own back ground music if you like, it's nice to set the mood sometimes and you can pick the tunes, just press play when the teacher mutes you when the class begins.
– Just do what you can as gently as you like, if anything doesn't feel right just miss it out!
– Live & interactive classes are surprisingly similar to in person classes, nice people getting together to do good stuff, it's what we do!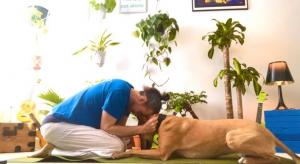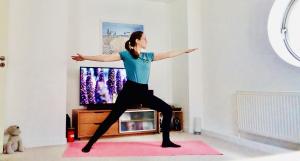 Any query email [email protected]. We do not offer refunds but please contact us if you are dissatisfied for any reason. See our T&Cs for further details.