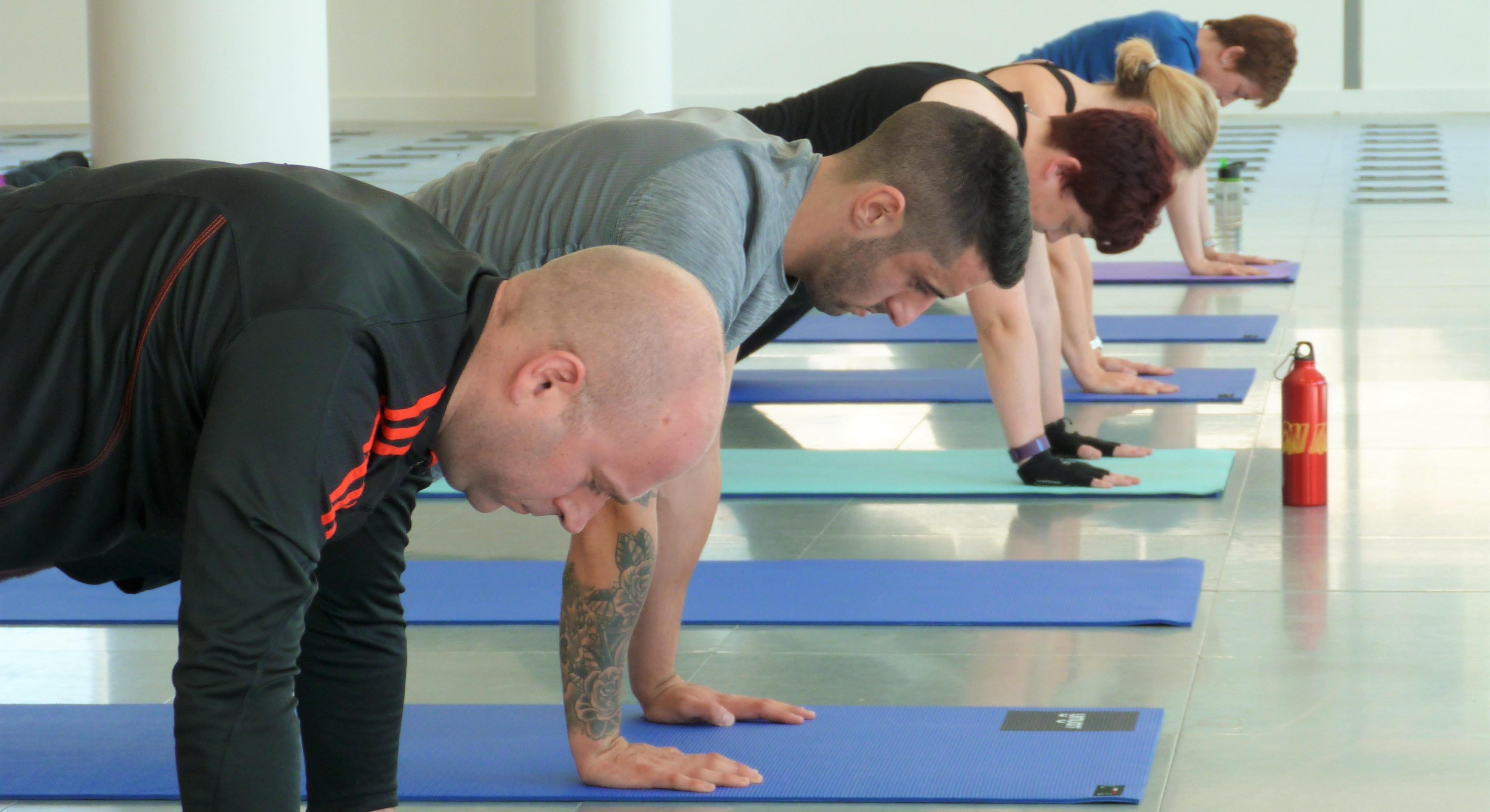 Lunchtime Yoga – Everybody Welcome!
Thanks to Consortia Integrated Services, we have a pop up studio on the second floor at 6 Columbus Quay, Riverside Drive, Liverpool, L3 4DB. Experience the powerful benefits of Yoga with our fantastic yoga (& mindfulness) teacher Sion Jones:
YOGA with Sion – WEDNESDAY 12.10pm (50 mins) – the perfect way to balance your day and ease yourself through the mid point of the working week! After a short warm up there will be a series of guided postures that flow from one to another, stretching & strengthening your whole body, leaving you feeling relaxed & refreshed after a short relaxation to finish. Perfect!
Consortia staff and their guests do not need to book or pay for this class – everybody else is welcome to book where the class is shown on our public timetable below. Mats are provided or bring your own!
Classes NOT suitable if you are/maybe pregnant. You must discuss any medical conditions/injuries with your teacher prior to class – this is important so we can look after your health (T&Cs). If in doubt consult your Doctor and use caution. Contact us in advance if you have any questions.
£20 per month unlimited deal will renew automatically and charge you each month – but there is no fixed contract and you can cancel at any time online or by emailing [email protected].
You can "early cancel" any class booking in advance and book an alternative instead.
Or drop in and pay cash £5 (+£1 mat hire subject to availability). Use of a mat guaranteed with advance bookings using links/'Sign Up' buttons above or open bookings in a new window.  We do not offer refunds but please contact us if you are dissatisfied for any reason. See our T&Cs for further details.