Live & interactive online classes
Invest in your physical & mental wellbeing with the YinYan Emergency Collective – the best teachers are waiting in our friendly online community. We're going to get through this together, stronger than ever.
Buy Now – unlimited classes £9.99 per week (you will be charged each week but no fixed term so you can cancel anytime, no penalty); or or single class £5.50 & book using the 'Sign Up' buttons below:
How to Book – Paid & FREE Classes
Book & pay using the sign up buttons on the schedule, click on a class for details & log in details. Buy Now – unlimited classes £9.99 per week – this will renew automatically and charge you each week but there is no contract and you can cancel any time online or email [email protected]. Or  or single class £5.50. (If you were already on a rolling monthly deal that will continue unless you cancel).
Classes with FREE in the title do not need payment but you do have to register (see the bottom of the page for help with class bookings via Mindbody).
Free classes include Chair Yoga for Older People, Morning Tea & Tai Chi and other community sessions…if you are tech savvy then sign up for an account for an isolated older friend/relative/stranger then help them get access if they can! Be a Lockdown Legend!
YinYan's Emergency Collective are sharing the proceeds from Lockdown, most teachers have lost all of their income and we massively appreciate your support…please tell your friends & loved ones!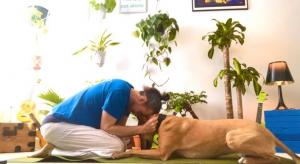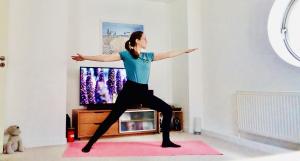 How to Access Your Class
Bookings close 20 minutes before the class starts. Your teacher will text you a link / Zoom Meeting ID before class, then go to www.zoom.us/join and say hello – bonus if you have a Zoom account/download the app but you don't need to pay anything. It's live & interactive so you can see & hear the teacher – and can communicate with them!
Find a space you can practice & roll out your yoga mat, blanket or rug.
Balance your laptop (seem to work best), tablet or phone or TV screen – it's really useful for the teacher to be able to see you during class but everybody else can see you too so you can switch your camera off if you like.
Live & interactive classes are amazingly similar to normal classes, you can see friends and make new ones – nice people getting together to do stuff.
Feel free to set up your own back ground music if you like – just remember to mute yourself so the music doesn't interfere with other people.
Just do what you can as gently as you like – if anything doesn't feel right just miss it out!
Group classes are not suitable for everybody – some conditions require specialist modifications, understanding & training – for example these classes are NOT suitable if you are pregnant. You MUST discuss any medical condition, illness and/or injury with us & your teacher prior to class – before class starts ask the teacher about the private chat option.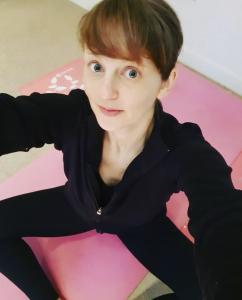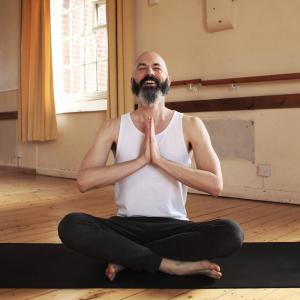 Once you've got an account the easiest way to book is via the Mindbody app – just log in once, find "Yin Yan" and add as favourite, then in a couple of clicks you've got access to all classes. Please book 30 minutes before class start time to ensure that we can text you the link to your class.
Any query email [email protected]. We do not offer refunds but please contact us if you are dissatisfied for any reason. See our T&Cs for further details.
Online live & interactive Yoga, mindfulness, Hatha Yoga, Pilates (all levels), Yoga Flow (Vinyasa​), Ukulele classes (yes, you can join the YinYanBand!), short high intensity sessions to get your blood pumping instead of commuting, meditations, tai chi, relaxations, help dealing with stress & anxiety, help distracting the kids, balcony choirs and so much other good stuff until all this is over.PLUS we will hold a range of FREE sessions – gentle chair yoga for older people, anxiety support & meditations, and much more….we've got your back and we're going to get through this together.