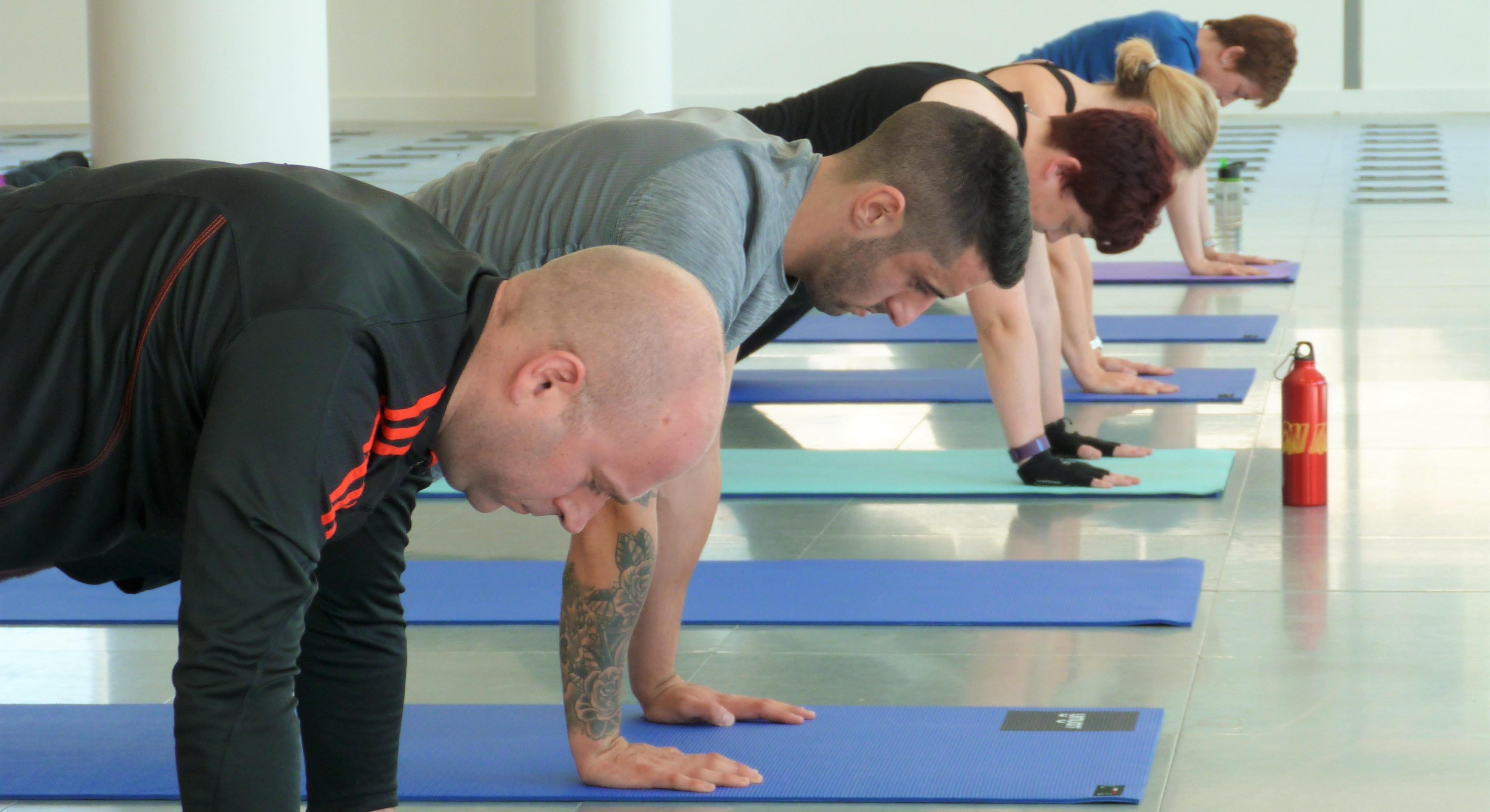 Mental & physical wellbeing is more important than ever in these difficult days – we are 100% here to support all the people and businesses we work with. All our classes currently online – the teachers you love helping you to stay happy & healthy, wherever you are!
If you're not already on the Eghams Court mailing list let us know and we'll send you a link with instructions to access your session…then click to join the session (it's hosted via Zoom but you don't need an account) all you need is a space to practice, yoga mat/rug, internet connection and laptop/tablet/phone…we can't wait to see you!
Lunchtime Yoga – Everybody Welcome!
We have a pop up studio at 1 Eghams Court, Boston Drive, Bourne End, SL8 5YS! We'll be there until the start of April running private sessions (contact us for details) and the following weekly class open to the public:
YOGA  – WEDNESDAY 12.05pm (45 mins) with MATT LAMB
After a short warm up you'll be guided through a series of postures that stretch & strengthen the whole body, then you'll leave feeling relaxed & refreshed after a short relaxation to finish. Perfect! This is a beginner-friendly class – options will be provided for people with more experience, but the emphasis will be on learning how to set up postures correctly, in a way that feels right for you.
This class is free for tenants of Egham's Court – You do not need to book – just turn up, with your own mat or borrow one of ours! People who don't work in Egham's Court are welcome to come and pay £5 (cash only) if you bring your own mat.
Wear clothes you can move comfortably in & bring a bottle of water.
Classes NOT suitable if you are/maybe pregnant. You must discuss any medical conditions/injuries with your teacher prior to class – this is important so we can look after your health (T&Cs). If in doubt consult your Doctor and use caution. Contact us in advance if you have any questions.
About YinYan
YinYan means an introduction and we pride ourselves on being beginner-friendly – that's because beginners have got the most to gain…we do classes for real people and real people are not perfect!
How much better will you feel after class?
We do not offer refunds but please contact us if you are dissatisfied for any reason. See our T&Cs for further details.